Welcome
At Colorful Canvas we host paint party events for both adults and children.  We provide step by step instruction to paint an original piece of art.  No experience is necessary.  All materials are provided.  Bring your favorite beverage and friends for an exciting evening.  Join us for girls night out, kids birthdays, couples, Girl Scouts and much more!
CLICK ON THE CALENDAR TO REGISTER!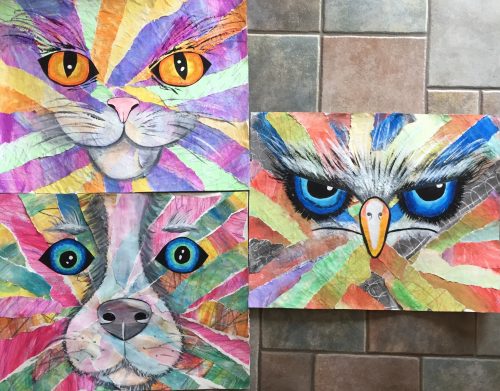 SUMMER ART CAMP - SAVE THE DATES!
JUNE 25, 26, & 27th 9:00-12:00pm
Ages 9 and up
Three consecutive days will allow for many fun projects with different mediums!

Click on the calendar -June 25th for details

Location
Colorful Canvas is located at 1969 N. Cleveland-Massillon Road on the second floor in the historical building of Garth Andrew Company.

We are on the corner of Ira and N. Cleve-Mass Rd in the heart of Bath directly across from the Bath Post Office, Circle K and close to Ken Stewart's Lodge.